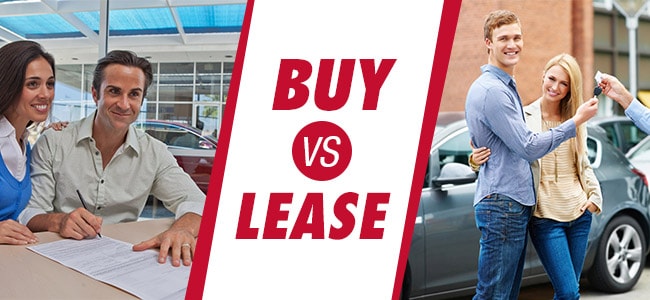 If you're in the process of shopping for a new car, you're probably wondering whether you should
buy or lease
. This is a great question, and one that everyone has to answer for his or herself. Both options have their upsides. Here are the basics of each, which will help you decide which is right for you.
Leasing
When you lease a car, you're essentially renting it long-term. This concept appeals to a couple different types of consumers. The first is those who are interested in driving new cars but lack the budget to buy one. When you lease a car, you essentially pay for the deprecation of the vehicle, along with a small fee, which leads to a lower monthly payment. Thus, leasing an expensive car is much more affordable than buying one.
Leasing is also appealing to shoppers who are most interested in the latest and greatest. Leases last between two and three years. Once a lease is over, you hand in the car, saving you the hassle of reselling it. All you do is give it back and start a new lease on the next must-have vehicle (or, alternatively, move on to buying).
But if you go with leasing, there are some things you should watch for. Leases come with contracts that limit the number of miles you can put on the car. You better check your expected mileage carefully, because the mile overage fees add up quickly. Plus, if anything happens beyond the normal wear and tear, you'll pay a lot for that, too.
Buying
If you plan to find a reliable vehicle that you can keep for years to come, then buying is definitely for you. When you buy, there is no limitation to mileage. And, since you own the vehicle, you're free to make any alterations to it, unlike with a leased car. While buying might cost more at first, your payments are paying off the car so that you can own it. As long as you're happy to own the same car for a long time, buying is definitely a great option.