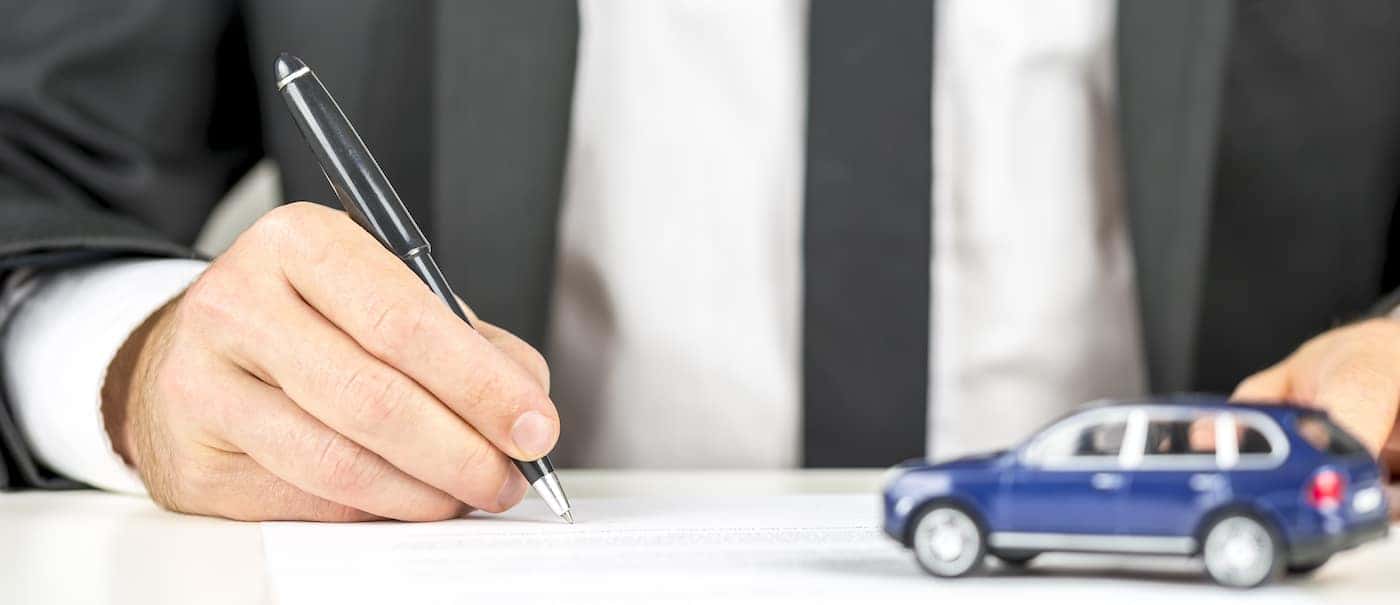 If you're like most people looking for a new car in Oklahoma City, you're probably going to finance your next car instead of buying it with cash. Car financing comes in two main forms, namely lease financing (aka leasing) and purchase financing (aka financing). Both are different ways to spread the cost of a vehicle, plus interest, over time, with certain conditions. Both involve applying for financing and being approved or denied. Finance approval often is dependent upon various factors such as credit score and credit history. Want to learn all about auto financing? At Westpointe Chrysler Jeep Dodge, we're here to help you make sense of how car finance works.
What Does It Mean to Finance a Car?
What is financing a car, exactly? It's essentially the process of spreading the cost of a vehicle over time into affordable monthly payments instead of purchasing it at full cost. Of course, these monthly payments also include interest. What interest rate you're approved for, in turn, depends on your creditworthiness and the type of vehicle you purchase.
Financing for a used vehicle, for instance, often entails a higher interest rate than financing for a new vehicle. What's more, financing is often used to refer to just financing a purchase. But lease financing, or leasing as it's more commonly referred to, allows you to use a car for a predetermined period of months (usually 24-39) with mileage and other restrictions, and return it after that period. This type of financing spreads the cost of using the car for that time over the duration of the lease contract.
How Does Financing a Car Work: The Process
How exactly does financing a car work? Here's a breakdown of common steps:
Check your credit or obtain a credit report.
Configure your budget for monthly payments and down payment.
Get pre-approved for financing.
Pick out the car(s) you're interested in.
Negotiate a price for your vehicle.
Take your time to run through the numbers with a finance expert.
Once your lease or purchase is finalized, begin making payments.
Research Your Financing Options
Because there are many variables at each stage of the car finance process, at Westpointe Chrysler Jeep Dodge, we recommend you do your homework before applying for financing. Get an idea of what your credit score is and how that can affect your interest rate. Research & compare new vehicles you like to see what a fair price is for them. Play around with down payment vs. monthly payment to see what works best for your budget and your needs. Shop around for a loan if you like. At Westpointe Chrysler Jeep Dodge, we are here to make buying or leasing your next car in Mustang easier! If you have questions, like "what is financing a car" or "what's the next step in my financing process?", just contact us!
Apply for Financing Online
From helping you decide if financing add-ons like gap insurance and extended warranty coverage are right for you, to giving you the tools you require to streamline the financing process, to explaining questions like "what does it mean to finance a car" and clearing up how car finance works, making the entire financing process easy is our main priority at Westpointe Chrysler Jeep Dodge. Want to make the process easier on yourself? Apply for financing online!
Learn More About How Car Finance Works
Ready to learn more about the financing process? We're here to help! Visit Westpointe Chrysler Jeep Dodge to speak with one of our finance experts in person, or simply explore our money-saving new vehicle specials online and our finance FAQ page for more information. We look forward to helping you get approved for a lease or loan that meets your budget and has you driving away happy.