What Is Good Mileage On A Used Car?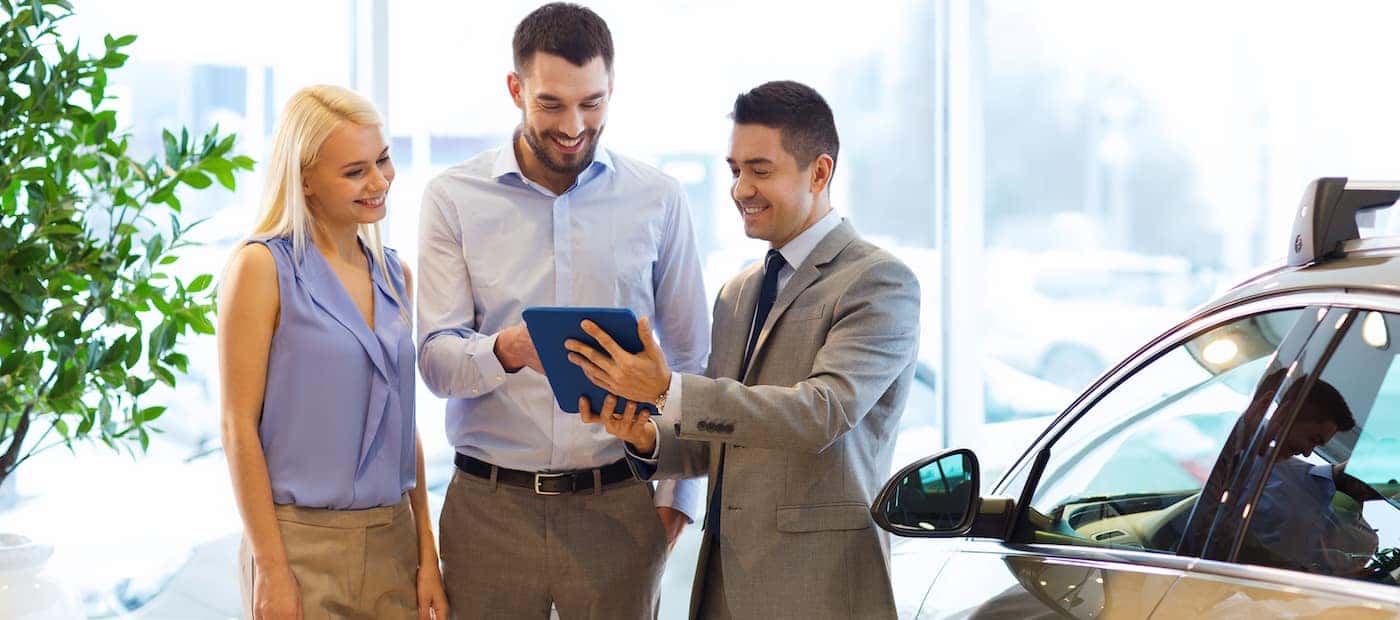 If your Oklahoma City commute is due for an upgrade but you don't want to spend too much, you'll probably look into used cars for sale. This is a great option for budget-conscious shoppers, but many may ask themselves, "What is good mileage on a used car?" You might think it best not to consider a model with over 100,000 miles logged, but if the car was maintained well, it could certainly still be a smart buy! As you shop, it's important to consider factors like location, condition, and usage. Get the advice you can trust from the team at Westpointe Chrysler Jeep Dodge, below!
How to Shop for a Used Car
When you're used car shopping, there are a few things to take into consideration in addition to mileage:
Location – Where did the vehicle "live" before making its way to Mustang? Vehicles that spent most of their life in a warm, dry climate like Southern California tend to fare better over time than vehicles kept in cold, wet climates.
Condition – If you're considering a private sale, it's important to have a certified mechanic take a look at the vehicle you're considering. They can tell you if there are any issues like mechanical problems or rust that will need to be figured into your budget.
Maintenance – Always ask to see the maintenance history of the vehicle to ensure it was properly cared for with regular oil changes and more. If the service history is irregular, it can lead to costly issues in the future.
Usage – What were the driving habits of the previous owner like? A car driven 75,000 miles in stop and go traffic will tend to wear faster than a vehicle that gained 75,000 miles on an open highway.
Mileage vs. Age
A late model year pre-owned vehicle with high mileage may certainly be a smarter buy than an older model with low mileage. Before you buy, consider the following factors:
A car not driven on a regular basis is prone to higher repair costs. Mechanical issues, problems with rubber seals and gaskets, and more can arise if a vehicle wasn't used regularly.
A used car with a well-documented maintenance history should be considered before one with a spotty history or a history that can't be proven.
Oftentimes, low-mileage vehicles come with higher price tags.
Shop Used Cars for Sale at Westpointe Chrysler Jeep Dodge!
After learning more about good mileage for a used car, we hope you'll feel better prepared to shop for a model that suits your needs! If you have any lingering questions about insurance or the Dodge warranty plan, don't hesitate to contact our team. Before visiting us near El Reno to browse our used inventory of low mileage used vehicles, be sure to take a look at our used vehicle specials to take your savings even further!
More From Westpointe Chrysler Jeep Dodge
The RAM 1500 trim levels are not few and far between, unlike the case with some new vehicles today. Rather, the 2021 RAM 1500 lineup offers you seven distinctive trim levels to choose from. What does this impressive level of choice mean for you? It means that you'll have no trouble at all finding the…

The highly sought-after (and affordable) 2021 Jeep Gladiator is here, which means more time off-road and exploring trails near Oklahoma City! With that in mind, the Jeep Gladiator towing capacity is going to play a big part in your off-road adventures. Why? The Jeep Gladiator towing is 7,650 pounds and the payload is 1,700 pounds….

When you look for a minivan, you require more space for you and your family than the average person. But what if there is a minivan that puts all other minivans to shame? Introducing the 2021 Chrysler Pacifica Hybrid. A minivan that indulges in luxury above all else and does not disappoint. The Chrysler…