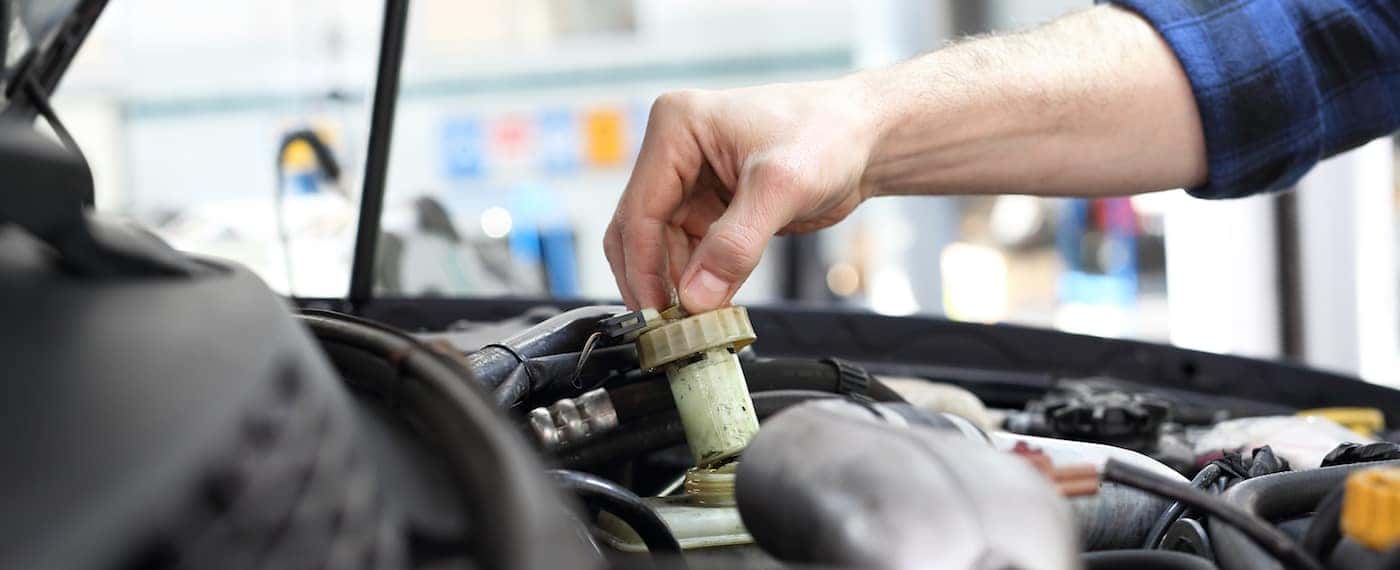 When it comes to safety features, you may not immediately think of your brakes, but they are one of the most overlooked critical components of your vehicle. That's why it's crucial that your brakes are always working correctly and that they have not undergone significant wear and tear. One way to make sure everything is functioning properly is to check your brake fluid before heading out on your next adventure near Oklahoma City and Mustang.
What is Brake Fluid?
It's a hydraulic fluid that helps with the movement of the brake pedal. Additionally, it lubricates your braking system as well as prevents corrosion. Now that you know the basics, it's time to check your brake fluid.
3 Quick and Easy Steps to Check Brake Fluid
Locate your vehicle's brake fluid reservoir on the master cylinder under the hood. If you do not know where that is, you can take a look at your owner's manual.
On the outside of the reservoir, you should see "minimum" and "maximum" lines. Check the brake fluid against these lines. If the brake fluid is near the minimum line, you know to schedule brake fluid replacement or brake service.
Inspect the color of the brake fluid. If you see that it has a similar appearance to oil, a brake fluid flush is needed.
What Color is Brake Fluid?
New brake fluid should be almost clear with a yellowish tint to it. As you use your brake system, it's appearance will be altered. As noted above, if you see that the brake fluid looks more like oil or is filled with debris and contaminants, you should visit Westpointe Chrysler Jeep Dodge for a brake fluid flush. If left unattended, the contaminated brake fluid could affect the performance of your brakes.
Choose Westpointe Chrysler Jeep Dodge for Quality Brake Service
If you are the DIY type and like to do your own vehicle maintenance, it is easy to change your brake fluid at home after checking your oil level. If you are not comfortable working on your vehicle, turn to the experts at Westpointe Chrysler Jeep Dodge. You can schedule an appointment to change your brake fluid, and we will also inspect your brake system to let you know if your brakes require any additional service. We can also answer your other service questions, like why is my steering wheel shaking and how to remove stickers from your car.