How To Use Paddle Shifters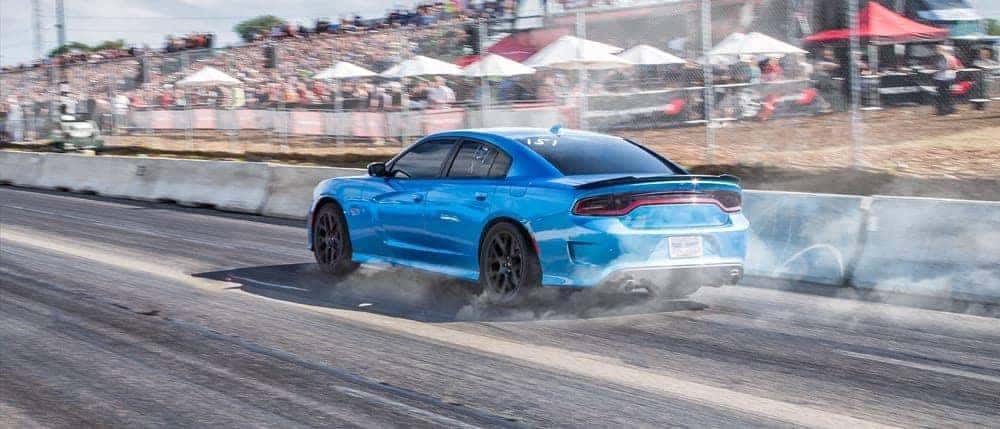 When vehicle shopping in Oklahoma City, you may find paddle shifters standard or available on many models. But have you ever wondered why they're there or what they're for? We get this question often from drivers in El Reno, so today we're providing the answers.
What are Paddle Shifters?
Paddle shifters allow drivers to switch gears quickly, so they can often be found on sportier vehicles and trim levels. Normally these paddles are located in easy reach, either behind or near the steering wheel. One paddle will bring you down a gear while the other paddle will bring you up a gear. When you use a paddle, the clutch receives an electronic signal for gear selection, and the gear shifts.
Paddle shifters are not only easy to use, but they also offer more control to help you manage your RPMs better. When you use paddle shifters to downshift correctly, you can even extend the life of your brake pads.
How to Use Paddle Shifters
You'll want to enter manual mode while driving a car equipped with paddle shifters to gain full control. You can upshift with the right paddle and downshift with the left paddle to easily manually switch gears as you drive around El Reno. And don't worry about harming your vehicle when shifting gears. The paddle shifters won't change allow you to change gears if:
You upshift before the engine reaches the lower limit of the higher gear
You downshift before your engine reaches the upper limit of the lower gear
You press one paddle at the same time the other is being held down
You press both paddles at the same time
You try to shift into third or higher while stationary
If you'd rather let the automatic transmission take over for a while, just enter D mode
Chrysler, Dodge, Jeep, Ram Models with Paddle Shifters
Chrysler, Dodge, Jeep, Ram offers a selection of vehicles with standard or available paddle shifters. A few popular models include:
Learn More about Paddle Shifters at Westpointe Chrysler Jeep Dodge
To learn more about how to use paddle shifters or to explore the latest Chrysler, Dodge, Jeep, Ram vehicles with paddles, contact us to set up an appointment. Our sales team will be happy to show you the available vehicles, and our finance team can provide finance or lease options.
More from Westpointe Chrysler Jeep Dodge
Looking to level up visibility on your 2019 Jeep Wrangler? The new Wrangler for sale can be equipped with LED headlights for better visibility and navigation to and from Oklahoma City. This higher-trim lighting package is available with upgraded models, or available to outfit a lower trim with Mopar® LED bulbs. Take it easy on yourself…

U.S. News and World Report's list of compact SUVs ranks the 2019 Jeep Cherokee in the top 15 of the category. Why do critics and Oklahoma City area drivers love it so much? Because there's so much to love among the many Jeep Cherokee trim levels, whether it's a Jeep Cherokee 4×4 or FWD. Need details…

How much can a RAM 1500 tow? Properly equipped, this critically-lauded pickup has a max towing capacity of 12,750 pounds. This earns the 2019 RAM 1500 Best-in-Class V8 Engine Towing* capacity. All-new for 2019, the RAM 1500 offers greater capabilities than many other competitors, as well as improved fuel-efficiency for long, far-reaching jobs near Oklahoma City….