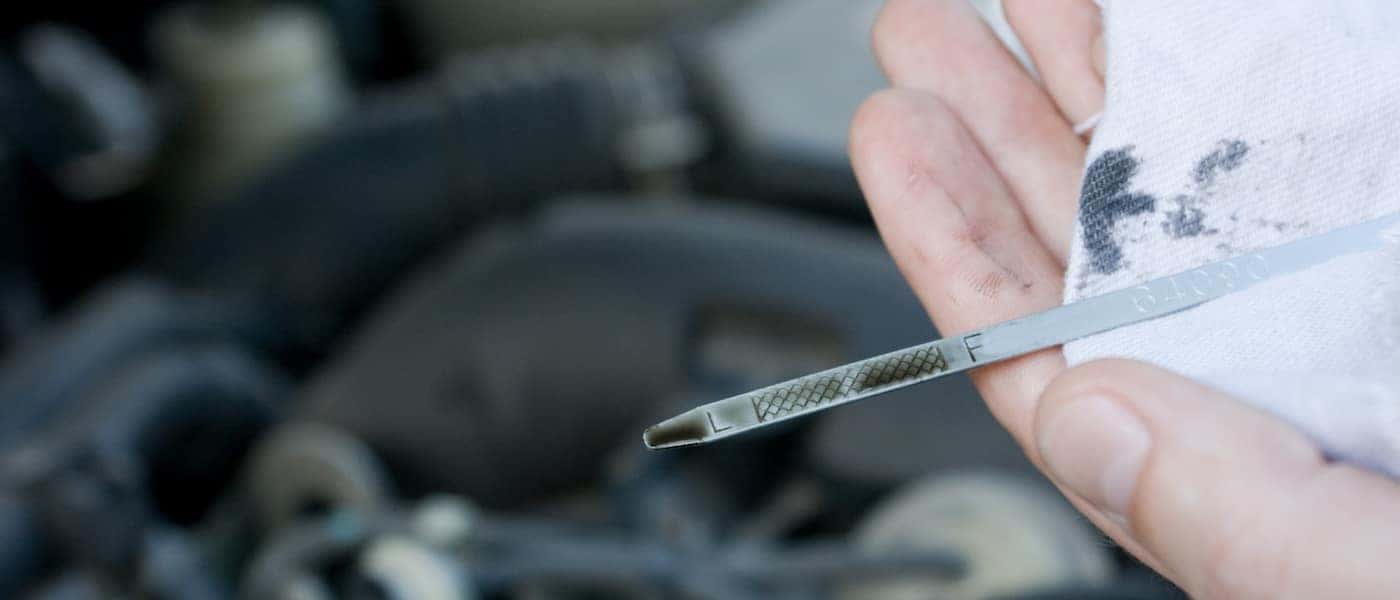 Maintaining proper oil level in your Oklahoma City vehicle is essential to a safe, efficient ride, so it's important to know how to check car oil on your own. Thankfully, the process is simpler than you might think! Explore the step-by-step instructions for how to check the oil level in your car with the service team at Westpointe Chrysler Jeep Dodge, below!
How to Check the Oil Level in a Car: Step-by-Step Instructions
If you're driving a later model year vehicle, it may have an electronic oil life monitor that doesn't use the traditional dipstick method you might be accustomed to. So, the first place to start is to check out your owner's manual to get the OEM's recommendations. To check your oil level by hand, follow these simple steps:
Ensure your car is parked on level ground with the engine turned off and fully cooled down.
Pop the hood and locate the oil dipstick.
Remove the dipstick and wipe the oil off the end of it.
Re-insert the dipstick all the way in, then remove it once again to check both sides and see where the oil level is.
Most dipsticks operate the same way – if the top of the oil streak hits between two marks or within a cross-hatched area, the oil level is good to go. If not, you'll need to top off your oil reservoir. Remember to use the proper grade of oil for your vehicle (listed in the owner's manual), remove the oil cap, then add a bit of oil at a time, checking the dipstick as you go so as not to add too much oil.
Why Is it Important to Check Your Car's Oil Level?
It's easy to forget about checking your vehicle's engine oil, but it's an essential step of regular maintenance that shouldn't be overlooked. Typically, full oil changes are recommended at least twice per year, depending on your vehicle and your driving habits. Oil level checks, on the other hand, should be performed at least once per month. This is the best way to ensure your oil isn't leaking and your vehicle always has the right amount to run safely and smoothly in Mustang.
Get Trusted Oil Service at Westpointe Chrysler Jeep Dodge
Is your vehicle due for an oil change? Having trouble getting an accurate oil level reading? The service department at Westpointe Chrysler Jeep Dodge is here to help! Schedule an appointment with us near El Reno today, and don't hesitate to contact us beforehand with any lingering questions. We offer a convenient selection of service specials to help you save, and our service tips and tricks can provide the answers to your most pressing auto maintenance questions.