Tips on How to Unlock a Steering Wheel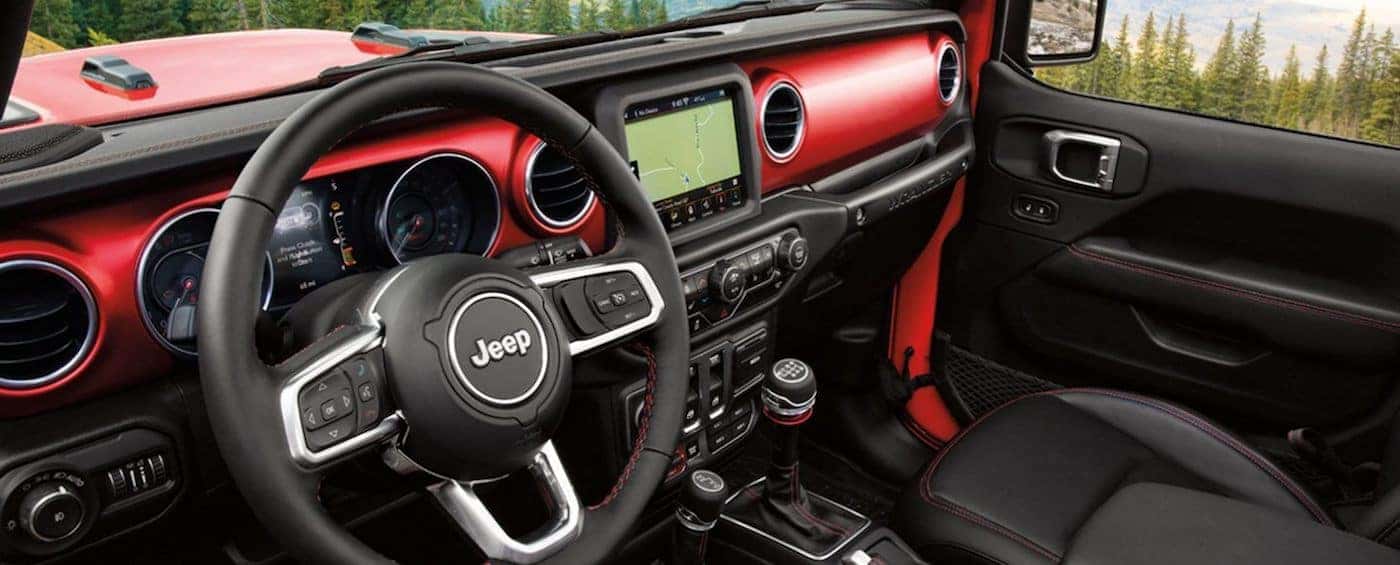 You finally get settled in your car when you realize, somehow, your steering wheel is locked. On top of that, your key won't turn in the ignition. No shake or jangling seems to fix it. How has this happened? No worries; a locked steering wheel is a common occurrence and nothing to panic about. However, getting back on the Oklahoma City streets can take more than a little finesse. Learn more with the service center experts from Westpointe Chrysler Jeep Dodge to get moving again.
How to Unlock Your Steering Wheel: A Brief Guide
Ultimately, unlocking your steering wheel can be a pretty simple process, but it's ideal to understand the different methods you can try before you start so you don't run into any roadblocks or damage internal parts:
Use a Different Key: Your key may have become worn or bent for any number of reasons, and this could be the cause of it not aligning correctly. Try your spare car key but if you don't have a spare, catch a ride to Westpointe Chrysler Jeep Dodge for an express lane service near Mustang and we'll make you a new one on-the-spot, using the serial number of your vehicle. This way you'll have a brand-new key, not a copy of the worn/bent one.
Avoid Excessive Force: Although this can seem like a simple issue of your steering wheel being stuck, applying force won't be useful here. A little extra muscle, especially if you're feeling frustrated, can mean damage to your steering mechanism. Instead of using force, you should turn the key to the "on" position and try varying amounts of pressure as you wiggle the wheel back and forth.
Try Different Techniques: It may be that your key can't find the "on" position, in which case you should slowly turn it in the ignition with your right hand while you gently adjust the steering wheel. This may realign the key-turn and steering mechanisms, and it should allow you to start your car. You should be ready for the rest of your El Reno journey!
How to Lock Your Steering Wheel
After exploring the different ways to unlock a steering wheel, you might be wondering why on earth we would also tell you how to lock your steering wheel! While you may not utilize this knowledge often, it's good to know how to lock your steering wheel in situations where you'll be leaving your vehicle unattended for an extended period of time, such as parking it at the airport lot for a work trip. Even if a thief is able to break in or worse, hotwire your vehicle, they won't be able to get far with the steering wheel locked. Here's how to do it: Just turn the wheel all the way in either direction before you turn off the car.
When you've purposely locked your steering wheel, unlocking it should be as simple as inserting the key in the ignition and starting it up, at which point the wheel would unlock itself.
Contact the Auto Service Pros at Westpointe Chrysler Jeep Dodge for More Help!
Thanks to our dedicated staff and highly trained service team, you'll be back on the road in no time when you work with Westpointe Chrysler Jeep Dodge. Whether you need to order replacement parts, need an inspection or simple tune-up, or merely want more service tips, we've got you covered. Schedule a service today and make your way through your favorite destinations worry-free!
More From Westpointe Chrysler Jeep Dodge
The Jeep Compass is many things. It's affordable. It's rugged. It's easy to maneuver. It's available in a wide range of engines, offering plenty of flexibility. One thing the Jeep Compas is not is widely-disliked. In fact, to prove it to you, we've compiled a list of notable 2021 Jeep Compass reviews. Read on below…

The RAM 1500 trim levels are not few and far between, unlike the case with some new vehicles today. Rather, the 2021 RAM 1500 lineup offers you seven distinctive trim levels to choose from. What does this impressive level of choice mean for you? It means that you'll have no trouble at all finding the…

The highly sought-after (and affordable) 2021 Jeep Gladiator is here, which means more time off-road and exploring trails near Oklahoma City! With that in mind, the Jeep Gladiator towing capacity is going to play a big part in your off-road adventures. Why? The Jeep Gladiator towing is 7,650 pounds and the payload is 1,700 pounds….