Why is Tire Rotation Important?

Figuring out how often to rotate tires is critical because regular tire rotation can increase your vehicle's performance and overall longevity. To answer the question of "Why rotate tires?" Well, regular tire rotations help to even out the wear on all tires. To learn more about why you should rotate your tires and how often to rotate tires, read our guide below then schedule service at Westpointe Chrysler Jeep Dodge near Oklahoma City!
What Does Rotating Your Tires do?
So, what does rotating your tires do? The drivetrain in your vehicle is one of the top parts that is impacted by worn-out tires especially when traveling to different parks in Yukon. As you brake, accelerate, and navigate the different terrains in El Reno, friction between your tires builds up. Once created, friction can increase tire tread wear. Below is how tire treads will wear differently on different drivetrains:
Front-wheel drive: Front tires will wear the fastest due to the engine power being directed to both of the front wheels.
Rear-wheel drive: Rear tires will wear first, but at a much slower rate than the front tires because engine power is sent to the rear wheels. The front tires are still controlling braking and steering.
All-wheel drive: Tires will wear evenly because the engine distributes power to all the wheels. However, some experts say rear tires might still wear faster.
Advanced All-wheel drive: When traveling beyond Mustang, you might experience diverse terrain. These systems can direct engine power to a specific tire which will wear that tire out more than others.
What if I Don't Rotate My Tires?
Why rotate my tires? What happens if I don't? Skipping regular services to maintain your vehicle's condition can lead to more problems which means more money. If you choose not to rotate your tires every 5,000-7,500 miles or every time you receive an oil change, it can lead to the bigger more expensive problems below:
Flat Tires
Poor Traction
Increase skidding and swerving on roads
Faster brake pad deterioration
Tire blowouts
Visit Our Service Department at Westpointe Chrysler Jeep Dodge!
If you're still asking yourself, "What does rotating your tires do?" Don't hesitate to contact us at Westpointe Chrysler Jeep Dodge near Oklahoma City. We offer resources to help you determine how often to rotate your tires and experts to answer your questions at our service center! We want to make sure your vehicle is in the best shape for your next date in Yukon, so be sure to ask us when you should replace your tires. We look forward to seeing you for your next tire rotation!
More from Westpointe Chrysler Jeep Dodge
Searching for an affordable new pickup truck that looks and plays the part of capable towing and hauling machine for your Oklahoma City and Mustang adventures? Stylish, affordable, capable, and well-appointed at any trim, the 2020 RAM 1500 helps you make more of every daily drive. Plus, with six different trim level options, this new RAM…

The Dodge Charger is a bold and powerful car that always turns the heads of Yukon drivers, and the 2020 model is no exception. Take one ride in a Dodge Charger and you'll be hooked! You'll find the muscle is paired with a gorgeous Dodge Charger interior, and now Dodge brings new designs and colors…

The exciting 2020 Jeep Cherokee has hit the streets and offers Oklahoma City drivers the perfect combination of form and functionality. The Jeep Cherokee interior is filled with comfort and convenience features to make your Mustang commute easier than ever. The Cherokee interior also boasts impressive cargo and passenger space so you can bring all of…
Search
Find Your Vehicle ×
Search By Keyword
Search By Filters
Saved
Saved Vehicles ×
SAVED VEHICLES
You don't have any saved vehicles!
Look for this link on your favorites:
Once you've saved some vehicles, you can view them here at any time.
Westpointe Chrysler Jeep Dodge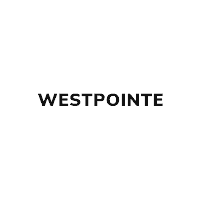 11001 W Reno Ave Yukon, OK
Phone: 405-265-1400
http://maps.google.com/?q=11001%20W%20Reno%20Ave%2C%20Yukon%2C%20Oklahoma%2C%20OK%2073099
35.4655413 -97.7159764