Why Service At A Dealership? | Yukon, OK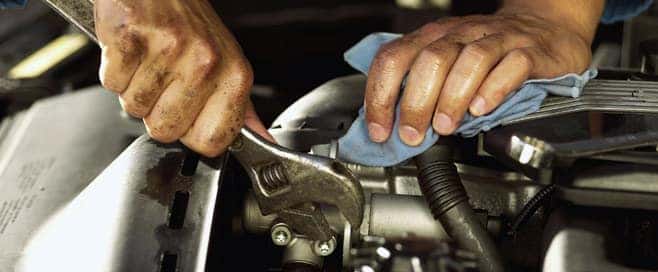 When it comes to any kind of maintenance, owners have two options: third-party service or direct dealership service. Here are just a few advantages of servicing your vehicle at a dealership.
Dealerships employ specialists
The technicians working on your vehicle at a dealership have received extra training and certification to service your particular line of vehicle. This training almost always comes directly from the manufacturer and is offered only to employees of certified dealerships. Because of the high standard of practice in a dealership service bay, these jobs usually come with a higher salary than your neighborhood shop, which means your dealership provides the best service from competitive technicians.
Dealerships care about their relationship with you
Chain mechanic shops usually focus on quantity rather than quality, when it comes to customer interactions. Dealerships, on the other hand, pride themselves on forging close relationships with customers. Thus, they'll go the extra mile – like cleaning your floor mats – to ensure you're fully satisfied with your experience as a service department customer.
Dealerships make the repair process more convenient
If you consistently service your vehicle at the dealership, they will have your entire service record at their fingertips, so you don't need to worry about digging through old receipts to figure out your vehicle's last tire rotation or oil change. All you need to do is hand over your keys and relax with a cup of coffee in the waiting room.
Dealerships use Original Equipment (OE)
Mechanics at third-party shops can have lower standards when it comes to the parts they use. Dealerships guarantee to replace your auto's parts with parts directly from the vehicle's original equipment manufacturer (such as Chrysler or Jeep) if you service your vehicle with them.
Call us at Westpointe Chrysler Dodge Jeep® Ram, to set up your vehicle's next service appointment. We'll also be happy to answer any repair related questions you might have about your auto – or any questions you have about the best restaurants in Yukon – and compare vehicles like Grand Cherokee and Durango.