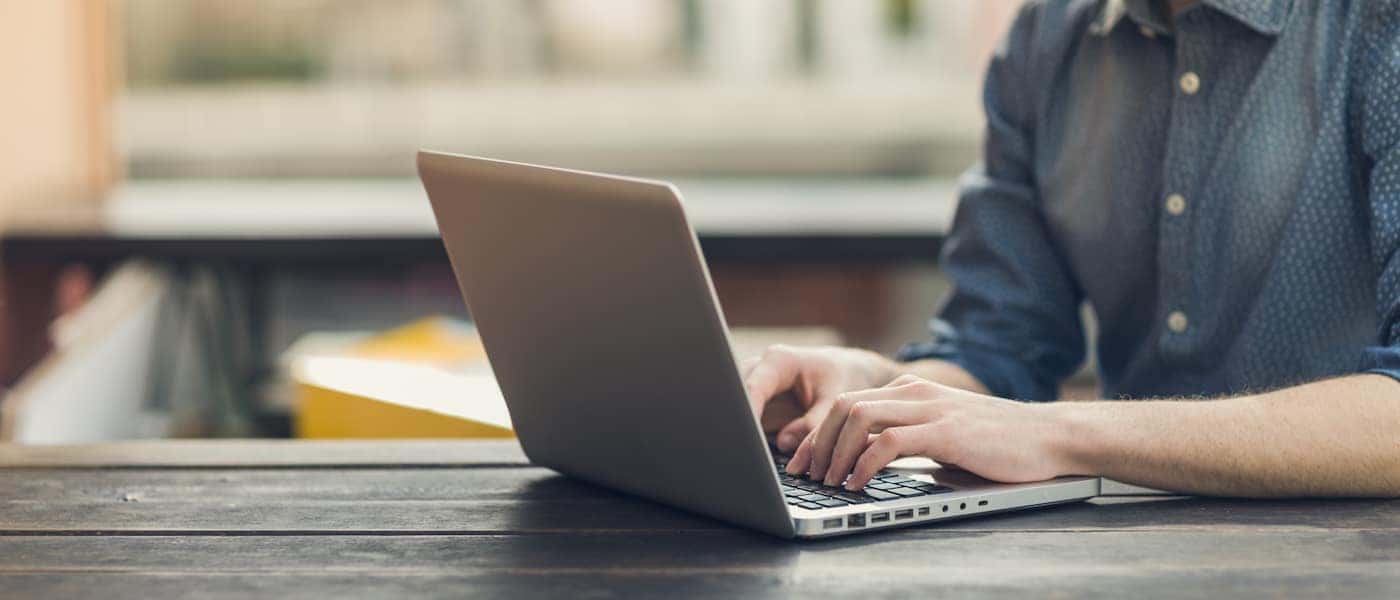 Low credit scores sometimes cause problems when a shopper applies for a credit card or car loan from a bank or dealership. The question is how to go about raising your credit score, and the finance team at Westpointe Chrysler Jeep Dodge is here to help! Consult our step-by-step guide below to get started.
Step 1: Check Your Credit Reports
Financial institutions make mistakes just like any other business. So, before you fret too much about your credit score, make sure your report is accurate. Three major credit bureaus – Experian, Equifax, and TransUnion – produce your score, and you're entitled to a free copy of your report once a year from all three at AnnualCreditReport.com.
Step 2: Assess Your Debts
Get a handle on your overall financial picture by totaling up every debt you owe. Credit scores are often determined by two factors:
Debt to credit ratio: Ideally, credit card charges should stay under 30% of your total credit available. For example, if you have a card with a $9,000 limit, keep your balance under $3,000, approximately.
Number of cards with balances: Carrying a balance on more than one card lowers your score.
Step 3: Create a Payment Plan
Write down how you will repay debts owed in collections and small balances, then give yourself a realistic picture of how you will pay down larger, longer-term balances.
Step 4: Get a New Credit Card
Credit history is an important factor when determining a person's credit score and many fare poorly simply because they've never had a loan or credit card. Try opening a new credit card account near Oklahoma City if you find your credit score is lower than you expected. As long as you keep debt to credit ratio in mind and pay your bill on time every month, it's a simple way to get your number up. Many simply pick one recurring monthly charge and pay it with a credit card, while using their credit card company's autopay features online to pay the balance off automatically, too.
Don't qualify for a regular credit card? Consider a secured credit card instead, with a small limit, and an initial deposit.
Step 5: Build a Credit Age
Credit scores aren't an instant assignment and are often built over time. That's why many have family members on their accounts, in order to reflect well on those with less of a credit age. As long as your parent, sibling, or spouse pays their bills on time, their score will help raise yours if you're listed on their accounts. Just make sure anyone involved on the same account agrees to share it.
Step 6: Minimize New Credit Applications
Always be judicious about applying for new cards or loans. When lenders do a hard inquiry on your credit, your score can be impacted by up to a year. So, only apply for loans or credit cards when you have to, and be sure to leverage the ones you already have responsibly.
Find Out More Ways to Raise a Credit Score near Mustang
Need more information, like what is a good interest rate on a car loan? Contact us anytime! The friendly experts in our finance center near El Reno can guide you and answer any additional questions, including those about topics like gap insurance and how to get car financing with bad credit. We're here to help you get behind the wheel of a reliable, affordable car, which means we're here to guide you through the lead-up process, too.