Why Is My Steering Wheel Shaking?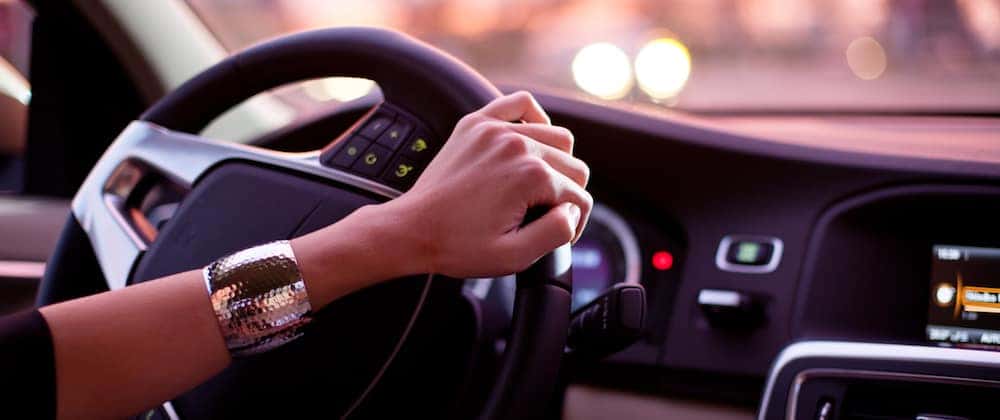 If you notice your steering wheel shaking, the most likely cause has to do with the alignment of your tires. Tires that are unbalanced can cause your steering wheel, seat, or even your whole vehicle to vibrate. However, while this is the most common problem that can lead to a shaking steering wheel, there are other possible causes as well— learn more from our team at Westpointe Chrysler Jeep Dodge.
Five Causes of a Vibrating Steering Wheel
There are five common reasons why you might notice your steering wheel shaking, and each of them has to do with a part of your vehicle that is in need of attention or repair. It is important to have these issues checked at a service center to ensure that the problems don't get worse and you can stay safe on the road:
Unbalanced wheels: The weight placement of your tires is important. If the weight isn't distributed evenly when the tire is put on, you'll feel the vehicle vibrating. This is more likely the case in vehicles with lightweight suspension systems. This is a simple but necessary issue to fix, otherwise, you may have future problems with the shocks, struts, and other steering components of your vehicle. Simply bring your vehicle into the dealership and have the wheels checked and repositioned.
Misalignment: Similarly to unbalanced wheels, improper positioning of your vehicle's wheels can cause this issue. If you generally drive on smooth terrain and avoid damaging obstacles such as potholes, then misalignment is less likely to be the issue. Checking the tread of your tires is an easy way to see if they might need alignment, as uneven tread typically indicates misalignment.
Suspension issues: If parts are worn, loose, or the driveshaft is imbalanced, these factors could be the cause of the shaking. While these are simple fixes, they should be addressed quickly as waiting to have these parts fixed could cause more damage.
Bad bearings: If there is damage or not enough lubrication to keep these bearings working properly, they will cause friction which can lead to the shaking of your steering wheel. However, this only causes the wheel to shake when turning. Often a simple cleaning of the bearings can solve the problem, but if there's damage, they'll need to be replaced. This that can typically cost up to $430 including labor costs.
Brake issues: If you notice your steering wheel shakes when slowing down, the issue probably has to do with your brakes. Worn brake pads, defective brake discs, and even worn shocks can be the cause. Brake pads are also an easy replacement but can cost up to $300 per axle depending on where you have your vehicle serviced.
Bring Your Vehicle Into Our Service Center at Westpointe Chrysler Jeep Dodge
Now that you know what might be causing your steering wheel to shake, you can bring your new or used vehicle to our service center at Westpointe Chrysler Jeep Dodge near Oklahoma City to have it looked at. Just tell us, "my steering wheel shakes," and our trained service staff will look into all of the possibilities mentioned above to ensure we find and resolve the issue quickly. If you have any additional questions about your steering wheel like how to unlock it, or how to reset your RAM 1500 check engine light, feel free to contact us, or make the trip from El Reno to our dealership today! If you have questions about repair financing, we can assist you.