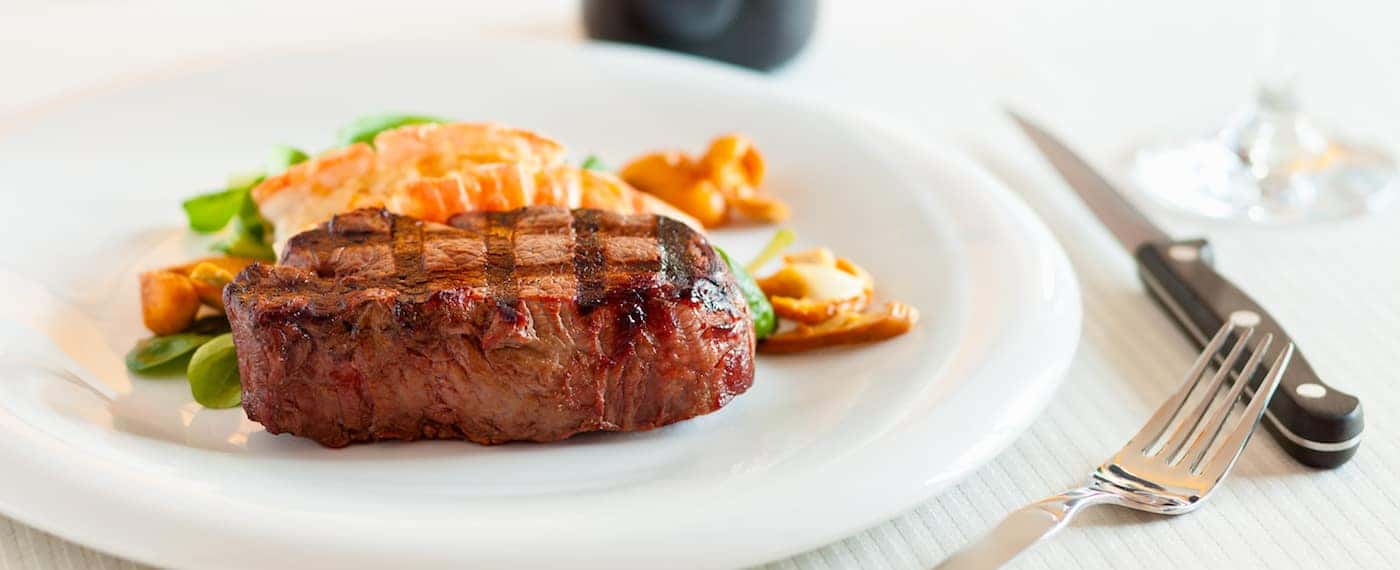 Looking for a new breakfast, lunch, or dinner spot to call your favorite in Yukon after visiting your favorite Oklahoma City golf courses? Look no further than the Westpointe Chrysler Jeep Dodge staff's guide to the best restaurants in Yukon. We know what Chrysler, Dodge, Jeep, Ram local drivers look for because we're involved in our community – and that's why we know the community's premier places to eat, too. Read on, and let us know if we missed any of your favorites on this list!
The Lokal
What dishes define Okie cooking? Stop by The Lokal, and you'll get a good reminder. Located off Oklahoma's historic Route 66, prairie cuisine is what the menu here is all about, featuring fried deviled eggs and pickles, a variety of dishes highlighting bison from local pastures, pork chops, catfish, and more. If you're here late, try one of the Lokal cocktails, including spiked lemonade, Old Fashioned, margaritas, and more.
Green Chile Kitchen
Originally established in San Francisco, Green Chile Kitchen has nonetheless been steeped in Route 66 tradition, with a variety of dishes featuring ingredients from flat, windswept, and dry climates, at unexpectedly reasonable prices. Tex-Mex flavors are popular here, but you'll find the food more creative and rugged. Go after the flat enchiladas, rotisserie chicken, grilled and smothered burritos, or Frito pie.
Alfredo's Mexican Cafe
In the mood for the traditional Mexican food you know and love? Alfredo's Mexican Cafe is the place you want to stop in Yukon. The restaurant's second location, after the first sprung up just south of Oklahoma City more than 20 years ago, Alfredo's features a lot of different tacos and enchiladas, both for vegetarians and meat-eaters, along with a long list of house specialties with simple, delicious ingredients.
The Miller Grill
Creating all of its food from scratch, and using local Oklahoma products – or at least noted Oklahoma-favorite ingredients like Great Value brand in its fried cheese sticks – The Miller Grill has carved out a name for itself in Yukon among locals who marvel at the sheer size of its portions. Chef Jason McCormack leans on family recipes to produce surprisingly creative cuisine here. Just take a look at the Indian taco, with a fry bread shell, or the off-menu Love Balls made with the same ingredients but repurposed with honey and powdered sugar.
Primo's Restaurant & Bar
Featuring mostly-Italian favorites that seem tough to come by in Yukon, Primo's Restaurant & Bar provides classic pasta, pizza, seafood, and slow-cooked tender meats that rise well above the standards you'll find at most other places that don't specialize. The desserts are nothing to scoff at either: Try the stuffed strawberries, Spumoni ice cream, and Godiva chocolate cheesecake.
Great Eats – and Great Chrysler, Dodge, Jeep, Ram Deals – Are Found in Yukon
Want to know why we know all the best places to eat in Yukon? Because we're a community dealer, dedicated to the people and businesses that operate here. Contact us, and then stop by our dealership. We'd love to hear about your favorite places in town, and help you get to know more about the best parks in Yukon!