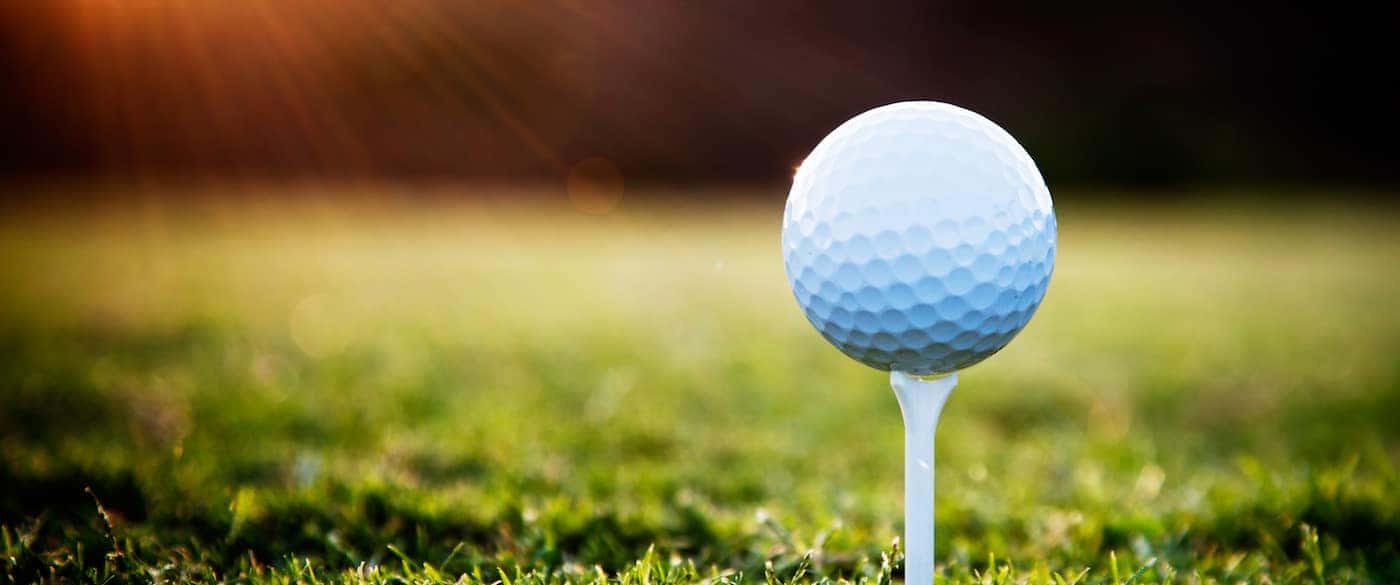 Looking for a new spot near Oklahoma City to hone your drive and short game? Plenty of those on staff at Westpointe Chrysler Jeep Dodge find themselves on the links more often than not. Stop by our showroom and meet with our sales team to learn more about the best Oklahoma City golf courses – our list even includes some Oklahoma city public golf courses! You'll find we know OKC golf like the backs of our hands. Or just read our handy guide here!
Winter Creek Golf & Country Club
Looking to dive in with a club built for the whole family? Winter Creek Golf & Country Club has more than just a stunning course. Here, you'll also find a pool, a number of great events on its social calendar, and 14 lakes spread across its gorgeous natural landscapes. Stop in, and learn more about its many varieties of membership that cater to golfers of all stripes.
Jimmie Austin Golf Club
Located at the University of Oklahoma, the Jimmie Austin Golf Club gives players a challenging course on a picturesque backdrop, groomed on the site of a former U.S. Navy recreation center. Newly renovated in 2017, golfers are already raving about Jimmie Austen's playability and history, noting its selection as the site for NCAA regional golf championships in 2018 and 2019, and again in 2020.
Cimarron National Golf Course
Oklahoma's premier public course, Cimarron National Golf Course offers surprisingly affordable prices for serious golfers looking to up their skills without the typical distractions found on many other courses. Here, you'll find a total of 36 holes spread between two different sites: Both Cimarron National, and Aqua Canyon. With a landscape this expansive, there's no way to get bored, or too familiar.
Cobblestone Creek Golf Club
Looking for a quick round or a spot to bring your kids to give them a great intro to the sport? Cobblestone Creek is Oklahoma City's best par 3 course, giving golfers the option to get in a full nine holes after work, or over the weekend without sacrificing too much time with family. Cobblestone even offers year-long memberships for under $500 – an unbeatable deal for those who play regularly and seriously.
Hidden Trails Country Club
An award-winning course, and a full, classic country club experience await members at Hidden Trails Country Club, where tennis and fine dining go hand-in-hand with championship golfers who have found their home in Oklahoma City for years. Call and schedule a tour for you and your whole family! You'll find it's worth the investment for the memories you'll be sure to make together.
Find Quality Golf Where You Find Quality Chrysler, Dodge, Jeep, Ram
How do we know where the best places to golf in Oklahoma City are for Yukon area drivers? We know, because we're a community Chrysler, Dodge, Jeep, Ram dealer who knows our community's unique needs. Check out the rest of our local guides – including the best parks, best OKC bakeries, and best restaurants in Yukon – and let us know if your favorites haven't made the list!